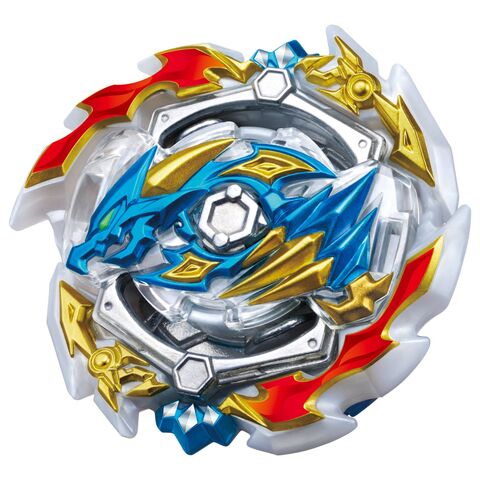 Sorry for waiting, but now I am back. New Gachi System is released and first of these beyblades is Ace Dragon String Charge Zan.
Gatinko Chip – Dragon
Gantinko Chip is this part, what give "avatar" to Beyblade. Dragon Chip is white, blue and golden and features dragon on its design.
Layer Weight – Zan
Zan Layer Weight have two hexagon, what have 2 points on both side.
Layer Base – Ace
Layer Base is this part of Layer, what have teeths, because this part have contact with opponent Beyblade. Ace Base features 6 small blades on both side.
Forge Disc – Sting
String have, like Magnum, disc frame what can't replace.
Performance Tip – Charge